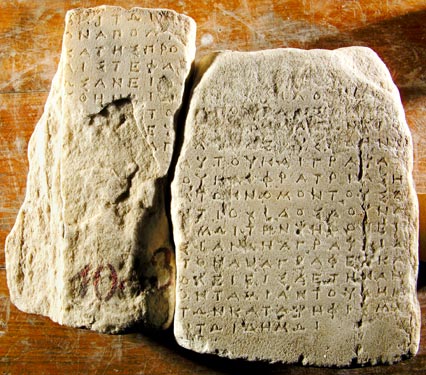 People have been storing information since the stone ages, ever since they've been writing or putting art on tablets and walls. With the invention of paper and ink, the "density of information" increased significantly, packing a lot more information into a tighter space (such scrolls and eventually bound books, as we still use today).
The invention of printing didn't substantially increase the density of information, though it greatly contributed to its dissemination by making information easier to copy. In the 20th century, the benchmark for a sizable chunk of information became the Encyclopedia Britannica.
The 2010 edition (the last print-edition that Encyclopedia Britannica will ever publish) consists of 32 volumes and weighs 129 pounds. (Source) At 50 million words or about 300 million characters, it requires roughly gigabyte to store the text electronically (leaving out images and diagrams).
In an age of thumb drives that weigh less than an ounce and that, these days, routinely hold 8 or 16 gigabytes, paper and ink doesn't seem like a very efficient way to store information. But electronic storage wasn't always so efficient.
Have a look at the following picture, taken in 1956. What is being taken out of that old Pan Am airliner?